Oct 25, 2013
No Comments ››
kevinmastin
Limited edition prints and giclées
Scanning my watercolor paintings for reproduction is a laborious and frustrating task! The color range I can achieve in paint is very difficult to reproduce on-screen and in giclée printing. I've tried both scanning and photographing, and I'm not quite sure which I prefer. I seem to capture the color I want more easily with the camera, but the scanner captures the detail much better. Plus, much of my art is too large to scan in one shot, so I have to scan in sections and stitch it together in PhotoShop—a tedious process. Then I print it, color correct it, and print again until I get it where I like it.
Giclée Printing
Giclée is just a fancy term for high-quality inkjet printing. My printer is an Epson 9600 Ultrachrome (a great machine). It is 7-ink system:  Black, Light Black, Cyan, Light Cyan, Magenta, Light Magenta and Yellow. It is a roll-fed printer so I can print large:  44″ wide by very long!
Made in USA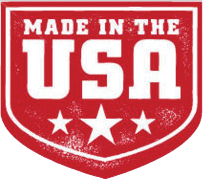 I buy USA whenever possible; the papers and inks I run are all Made in the USA, and the barnwood frames I've been using are made in Texas.
I don't have much of my artwork on here yet, because of this time-consuming work flow. I was hoping to have my online store open for Christmas (but that ain't happenin'!). However, I've made a resolution for 2014 to get my important pieces scanned and available. If any of you have suggestions on a good scan, print, color correction workflow I would really appreciate hearing from you! Either send me an e-mail or leave a comment.
Tagged with: Artwork, Colorado, Kevin Mastin, Watercolor Paintings