Dec 31, 2013
No Comments ››
kevinmastin
I've been working on this for some time now, and am excited to finally have my online store up and running. Over the years I have been able to sell many of my ski trail map prints and watercolors, but I haven't had an easy method for customers to order them. I will still offer a full range of custom sizes and variations, so if you don't see exactly the size or style you want, please ask or email info@kevinmastin.com.
My gifts, shirts and other fun stuff will be available through my Cafepress Shop.
My artwork, prints and posters will still be printed here at the home studio and will ship directly from me.
Why Stray Horse?
My great, great grandmother Mary Larson's home was on Leadville's east side, in Little Stray Horse Gulch (now 8th and 7th streets). Stray Horse Gulch (5th street) is also the approach we run to Mosquito Pass in Leadville's annual Boom Days burro race. (And most important, I can identify with that horse that just decides to run wherever he damn-well pleases!)
Poster (Giclée) Printing
Giclée is just a fancy term for high-quality inkjet printing. My newest printer can print very large:  54″ wide by very long!
 Click to enlarge for detail.
Made in USA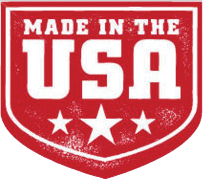 I buy USA whenever possible; the papers and inks I run are all Made in the USA, and the barnwood frames I've been using are made in Texas.
Tagged with: Historic Art, Poster, Ski Trail Map, Stray Horse