Apr 30, 2014
No Comments ››
kevinmastin
People love maps!
I've been creating and printing custom topographic maps for more than 30 years. The options, sizes, and cropping are virtually limitless. If you have an idea for a particular region, size or style you want, please feel free to call me at 719-486-6226 or info@kevinmastin.com.
Lake County Map
For these "complete county" maps I don't recommend printing them any smaller than about 42″ wide by 48″.

Click to enlarge for detail.
Summit County Map
These county maps can be printed as rectangular or can be cut to the shape of the perimeter.

Click to enlarge for detail.
A Note about Topographic Maps:
I use the most current USGS data maps when accuracy is most important, such as this sample (below). However, I feel the style of the new data has a "cold" feeling to it. For my "just-for-fun" reference maps I still prefer the classic, 7.5 minute series. So it is very important to remember that some of these have not been revised since the 60s! If you are living in a newer subdivision, your roads and trails may not be on there!

Course Maps and Event Maps
Do you need a custom map map for an event or running race course? I can certainly customize them to meet your needs.

Poster (Giclée) Printing
Giclée is just a fancy term for high-quality inkjet printing. My printer is an Epson 9600 Ultrachrome (a great machine). It is 7-ink system: Black, Light Black, Cyan, Light Cyan, Magenta, Light Magenta and Yellow. It is a roll-fed printer so I can print large: 44″ wide by very long! Larger prints such as this 7-foot map can be printed in multiple sections and pieced together. The seams line up very well and are barely visible.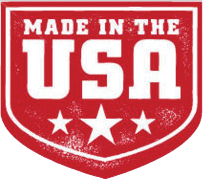 I buy USA whenever possible; the papers and inks I run are all Made in the USA.
Tagged with: Colorado, Map Design, Poster, Topographic Maps